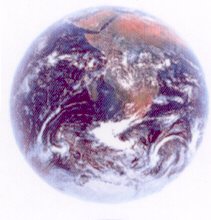 VITAPURE
VITAPURE CORPORATION located in Bombay, is a leading exporter of Bulk Drugs and pharmaceutical finished products of Indian origin. It is specialized foreign trade corporation approved by CHEMEXIL & IMC.
The corporation is specialized in exporting pharmaceutical finished products of BEST QUALITY of Indian origin, at competitive rate. It is Export oriented unit, 100% of it's products is being exported to different countries. VITAPURE manufactures the pharmaceutical formulation on job work basis and export to worldwide in bulk quantity. The material is manufactured according to GMP standard.
The corporation is offering thousands of products. Since it's establishment, the corporation has been pursuing the principle of most competitive rates, best quality and excellent service.
We are having administrative office at Bombay, which is India's economic capital. The goods are manufactured strictly as per GMP guidelines, at Palghar factory. We have godown at Bhiwandi district, where the finished goods are stored and send for exports.
We wish to establish long standing and both sides beneficial relationship with overseas companies to promote sales. We feel sure that comparison of quality, price and service between our products with other sources will convince the buyers of our fair advantage in all respects.